Glencoe Locksmith | Locksmith In Glencoe | Locksmiths In Glencoe Illinois
CALL US AT: (224) 577-1850

Commercial Glencoe Locksmith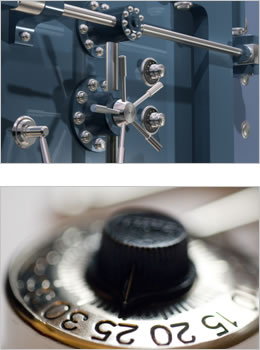 Glencoe Locksmith based in Glencoe. Illinois believes that your company deserves the highest level of protection for your business. This is why we offer you top of the line security commercial key and lock solutions. We are available 24/7 for emergency situations that come up; when you call we can help you.

With 24-hour locksmith service our mission is to install top quality security equipment that will match your companies' requirements in the most efficient manner. Your local Glencoe, IL locksmith offers many options for general commercial lock needs such as:
Re-key service
Business keys
Master key system
Repairs
Replacements
Upgrades
Key extraction
If you're looking for locks that deal with office items, we offer:
Desk/cabinet/file cabinet keys
Drop boxes
Door closers
Locks for mailboxes
Lock boxes
You can come into our Illinois office to talk with our customer service representatives that are trained in all things dealing with security for your office needs, or you can call us (224) 577-1850 and make an appointment for a free consultation and price quote.

Many commercial businesses require top of the line security systems and locking systems. Glencoe locksmith is among the best for having trained staff that specialize in custom high tech systems. We offer:
High security locksets
Access control
Keypad devices
Fire/ Panic devices
Safe opening & changing combinations
Safe locks
Magnetic locks
With our security locks and systems that we can provide for our Glencoe, IL clients, we offer a piece of mind knowing that the commercial property is protected from break-in and theft. All it takes to make your property safe from intruders is one phone call.

With all our locksmith services that we can offer for your commercial property and internal office needs Glencoe Locksmith can meet your every need. For a free consultation please call today.
Call Now: (224) 577-1850